Our Success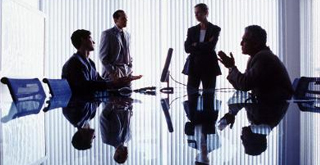 We gain our success through our team work spirit and the compliance of
each element with our basic values and the investment of the accumulation
of our previous deep experience in all aspects to meet the requirements of
our customers and what is beyond their expectations services to its customers.
Independence
The company enjoys full independence as it does not follow any holding
group of business groups, whether inside or outside the State of Kuwait as
the company does not have any ownership in local or global companies.
Professionalism
By providing the company's services through a team of qualified and
extensive expertise in various fields Advisory. As well as the partners,
managers and vocational team are characterized by the combination of
scientific and practical qualifications through their work for extended
periods.
Knowledge and Tools
We have the knowledge and tools needed to provide advanced services in
the field of Administrative and economic consulting.